Signaling Guard for Retention Cable
The marking of restraint cables in electrical systems is a vital element for the safety of passers-by and circulating vehicles. ATP ® signaling sleeves are designed for maximum visibility, thanks to their ribbed shape and yellow color.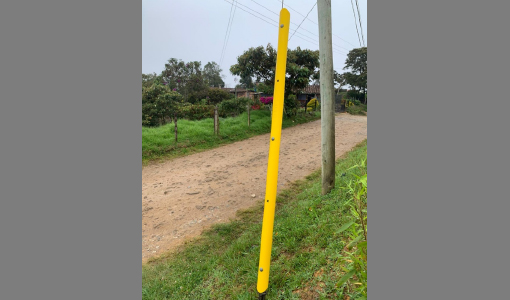 Manufactured in a polyethylene formulation that guarantees maximum impact resistance.
Yellow injection molding.
5 holes for carriage bolt.
Galvanized steel fastening fittings for fastening to the cable retainer.
UV resistant according to ASTMG - 154 standard.
The clamps comply with the NTC 2076 standard for line coating by immersion.
Ventajas y beneficios
Advantages and benefits
Longer lasting.
High visibility yellow color.
Impact resistant.
Light weight.
Low cost.
Easy to install.
Tabla de selección
Selection table